Vidyalaya Expanding Branches across INDIA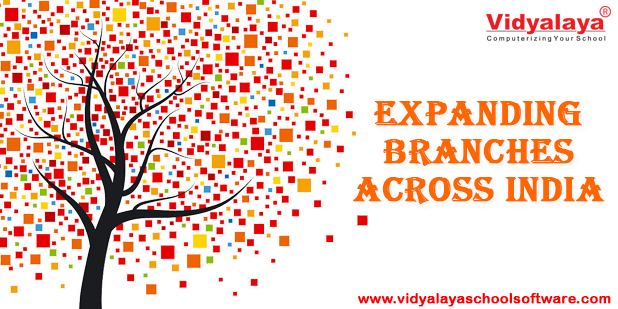 "Education is a part where you are always a beginner"
Well said! Vidyalaya school management software is a great pathway which has traveled a long journey from beginner to an expert. As we all know that education brings the warmth in statistics of literacy, now Vidyalaya is expanding its wings in India & strengthening our roots in Gujarat.Gujarat is a state of 10 sub-districts, 22 Towns, 713 Villages & 9 Development Blocks. We here thought of doing so as an "Education community is a united community".
Looking forward to this thought we have expanded this system in many of the main cities of Gujarat like Baroda, Surat, Gandhinagar, Ahmedabad, Rajkot, Bhavnagar, Rajpipla, Savli, Anand, Surendranagar, Valsad, Vapi, Vyara, and many more cities. Moreover, education is the keyword which could remove poverty and illiteracy from our country. Also, Vidyalaya expanding branches across India, we have our branches in Maharashtra, Tamil Nadu, Gujarat, Gurgaon, Assam, Pune, Mumbai, Coimbatore, Bhatinda, West Bengal, Rajasthan, Hyderabad and many more.
In Gujarat there are 39,107 schools so far but does it fulfill all the educational requirements of the society? May be not, the district wise statistics would present a dismal picture which would give a large impact. Compared to different states in our country only 36% of the children in the corresponding age group are enrolled in higher secondary schools. The total number of students is only 8,45,748 in Gujarat-out of a total population of more than 6 crores.
One of the most important benefits of education is how it improves personal lives & helps societies run smoothly. Economic Growth & Stability outcomes strongly affect economic growth & Distribution of Income. India now is in an expanding mode so why not us? Vidyalaya is expanding with the era of digitalization.
Before education being computerized, a number of researches had been done on the domestic industrial growth of the state in the early 1990s. During these years from 2001-2010, there has been a growth of 4.25% in education being computerized. We also tried to develop a system which made schools computerized in a very easy way. Going ahead total spending on the health & education sector has increased. Also, the fact remains that the states that are performing better in the fields of education & health have higher sex ratio as well.
Vidyalaya has fulfilled all the requirements which are necessary with the system updates. Recently we have updated the exam fee modules, plus the asset management modules which made the education society fully computerized.
Stay updated with Vidyalaya's recent activities.