Vidyalaya – School Management Software rising in North – East India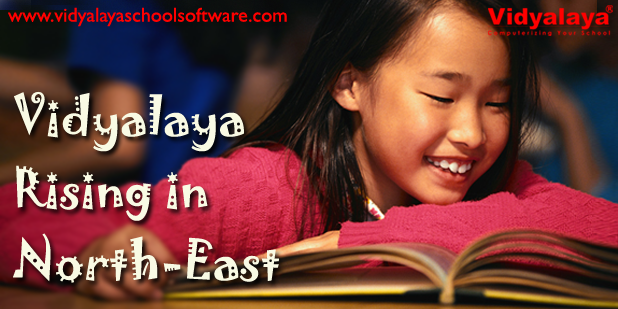 The education status in Assam is the best compare to the other states of North-East Region. School education in Assam is provided by a number of pre-primary, primary, middle, high and higher secondary schools. The Government of Assam has implemented the free and compulsory education policy for students up to the age of 14. The most schools are affiliated to Board of secondary education Assam (SEBA), there are several schools in the state affiliated to the Central Board of Secondary Education (CBSE) or North East National Board of School Education.
With 15 years of school management experience and managing 1000 plus schools and colleges all over India, now Vidyalaya School Management Software stepping its steps to explore and serving the educational institutes in Assam and North East India region. Vidyalalya will provide comprehensive easy to use online school management solutions and related services to all small and major cities of Assam like Guwahati, Silchar, Dibrugrah, Jorhat and north east states Tripura, Nagaland, Meghalaya, Mizoram and Manipur.
Sapphire having vast experience in School and college management software has specially designed Vidyalaya. Vidyalaya School Management Software effectively manage all school process like school administration, student Profile and admission management, Fees Management, Exam management, and many more modules. The best part of Vidyalaya School Management Software is that it is user friendly and easy to use. It is well designed to cater school requirements for effective school management. Our software has unmatched flexibility, which can easily cater to unique requirements of Board of secondary education Assam (SEBA) as well as others schools of Assam.
Schools of Assam and north east India can get benefit of highly integrated Vidyalaya with various plug-ins like school biometric attendance solutions, School SMS System, OMR Answer sheet checker software, online school portal, E-exam and school mobile apps.