Vidyalaya is very happy to serve School Management Software in Madhya Pradesh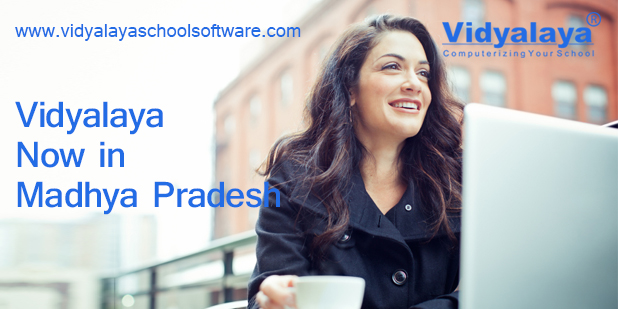 The state that has been nicknamed as a heart of India because of its rich heritage and its center most location of India. Rivers, valleys, rock paintings of Madhya Pradesh indicates its importance and its existence since prehistoric times. The most prominent cities of Madhya Pradesh are Indore, Bhopal, Jabalpur, Gwalior, Ujjain, Sagar, Dewas, Satna, Rewa, and Ratlam.
Education system of Madhya Pradesh is very well developed. About one third of the population of Madhya Pradesh is educated. There are more than 12 reputed universities in Madhya Pradesh. Includes,
Indian Institute of Management Indore (IIM)
Indore Indian Institute of Technology (IIT )
Maulana Aazad National Institute of Technology
Hari Singh Gaur Central University
Rani Durgawati University
Indian Institute of Information Technology and Management
Awadhesh Pratap Singh University
Mahatma Gandhi Chitrakoot Gramodaya University
Looking at the such good education scenario \Vidyalaya is very happy to serve School Management Software in Madhya Pradesh, to make it more modernize and to add a feather to the education domain of Madhya Pradesh, Vidyalaya – A complete school ERP now available in Center region of India. Vidyalaya functionality will save time from management and allow to focus more on productive tasks. Enhancing school productivity is the target of Vidyalaya.
Vidyalaya – Online school management software provides access to appropriate information and functions to all members of school community, including school administrators, school leaders, academic staff, student and parents. It provides a user-friendly, technologically advanced solution to integrating the all school processes.
Vidyalaya goal is to make work easy and quick. Vidyalaya School Management software enables parents to track their children performance. The Academic performance is very essential for students even to parents and school as well ,but due to busy hectic schedule of parents, students performance is neglected. Now a days schools are adapting improved ways to address academic performance of kids. With the help of School Management Software and mobile app parents at anytime can check their students profile and academic progress. School management Software with mobile app makes the relationship between parents and teachers much more strong. The relationship with School administrator also gets better as parents continue to monitor their students profile.
Get Started with Online School Management Software to better relationship and more productivity of School.
Click HERE for our free trial.