Vidyalaya Education ERP on NO DETENTION POLICY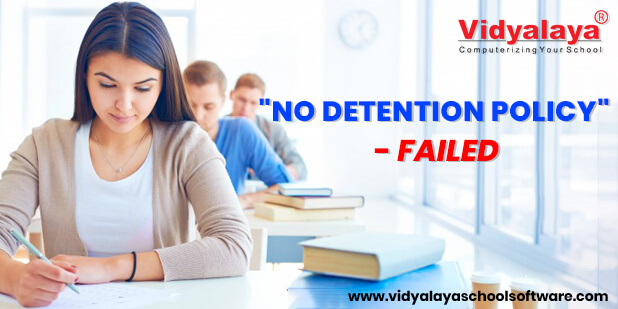 In 2010, the "No-Detention" policy has been announced under Right to Education (RTE) act 2009, which states that no students can be failed till the completion of class 1st to 8th irrespective of their academic performance.
The policy was introduced to enhance students learning in a better way & it should not be narrowed in a term called "examination"
And now the test fails at the national level. But why?
There were so many negative Impacts of No- detention policy:
1. Due to these parents and teachers and students developed a very casual approached towards academic and they do not focus much on education. As a result of the policy, the score of class-10 students fell below 40%.
2. Students do not focus much on education as they already have it in their mindset that they will be promoted to the next class even if they don't perform well.
3. Effected the standard of education very much
4. Hard working students get no rewards and unable to differentiate between scholar and weak students.
After so much debate, now in 2019, the policy has changed and the new policy states that the students can now be failed during these many classes i.e. from 1st to 8th class. The revised policy is very beneficial for students which will allow them or make them focus on studies from class 1.
Now students will develop more focused learning approach towards their academic, education system will improve and now students can get a good quality education, scholar and hardworking students can get rewards and appreciation.
https://timesofindia.indiatimes.com/home/education/exams-in-classes-v-viii-to-return-as-no-detention-policy-fails-national-test/articleshow/64346885.cms
Vidyalaya Education ERP is very much in favour of this decision & hope the education standards are now increased to a new level.