Ingenious ways of Technology in Learning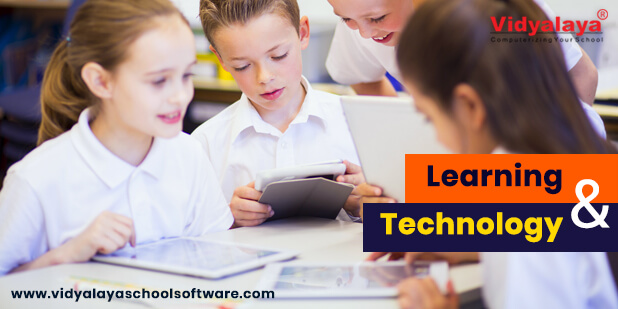 In this fast-moving world, where everyone is adopting new technologies, we also need to adopt some innovations with the blend of some technologies to improve the way a student is learning. This will help the student become a fast learner and excel in their studies.  Some of the advancements which can be adopted are as follows
Flipped Classroom
This model of teaching has changed the way the teachers teach in the classroom and the way students interact with the teachers. The lectures are planned well in advance and distributed to the students in video formats so that the students can see those visual lectures and come to the class prepared with tier questions and doubts. Then a 1 on 1 interaction takes place between the students and the educator to clarify all the queries and doubts in that session. This will help both the students and the teachers concentrate more on the areas of their difficulty because it has been observed that precious time is wasted writing on the blackboard during the lectures.
This model will help you create a fun environment in your class because be it a primary grade student or a higher secondary grade student everyone loves to have fun and a gala time in the class.
Use of Virtual Reality in Education
Virtual reality model is a completely new and innovative method in the education sector. Many tech giants like Samsung, Google are investing particularly in developing applications for virtual reality in the education field. By using this model the students can get a detailed understanding of the subject and complex data or structures can be resolved into simpler modules.
Tools such as Skype can help you go online and connect with anyone at any time which can help you invite a guest online from any part of the world for guest lectures. This model will help the students be creative and develop their critical thinking and imagination.
Crossover Learning
Learning's can be increased by linking it with experiences from everyday lives. This model is called the informal way of learning and can be deepened by making physical visits to places like museums historic places, which can be complemented with questions and small discussions in the classrooms.
Flash Notes
Physical libraries are not present everywhere so by creating digital libraries, the students can access the books they want from anywhere at any time. Even the students can exchange their notes for scoring better marks in the examinations.
These kinds of tools and techniques can help you in both a teaching and learning perspective of your school so that learning can be more fun and we can come up with innovative ideas for making teaching fun.
Along with introducing New Technology in Learning, we also need some innovation in our administration, with Vidyalaya Student Management Software; you can also do the same innovation of Teaching in the campus digitalization.