Vidyalaya – School Management Software Now in Mumbai | Pune | Maharashtra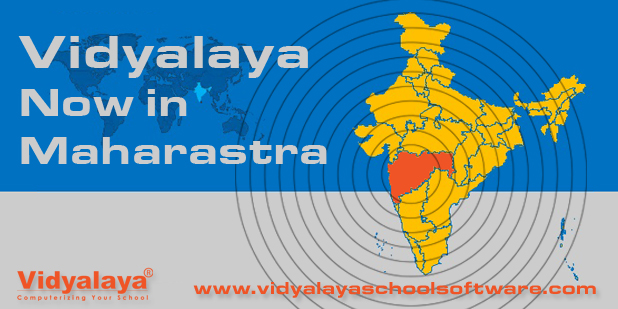 Maharashtra is one of the top education destinations in India. With so many colleges, schools and other institutions in this state, Students from all over the country migrate to Maharashtra for building a career in their own chosen field. Pune is a hub for popular educational institutions and colleges. Other cities in Maharashtra also known for having a good educational base include Mumbai, Pune, Nagpur, Nashik, Aurangabad, Amaravati, Thane, Nanded, and Kolhapur. According to Census, the rate of literacy in Maharashtra is 82.91%.
After 15 glorious years of successfully managing 1000 plus schools and colleges all over Gujarat, now Vidyalaya School Management Software stepping its steps to explore and serving the educational institutes in Maharashtra region. Vidyalaya will provide comprehensive online school management solutions and related services to all major cities of Maharashtra like Mumbai, Pune, Nagpur, Nashik, Aurangabad, Amaravati, Thane, Nanded, Kolhapur, etc.
The schools affiliated to Maharashtra State Board of Secondary and Higher Secondary Education, the Council for the Indian School Certificate Examinations (CISCE), the Central Board for Secondary Education (CBSE), the National Institute of Open School (NIOS) can be benefited by Vidyalaya.
Sapphire with vast experience in Educational domain software has specially designed Vidyalaya School Management Software for effective management of school administration, student management, Exam management, Fees Management and many more facilities. Vidyalaya School Management Software is the comprehensive user friendly software ever designed for managing schools in effective manner. Our software has unmatched flexibility, which can easily cater to any school or institution.
The modular approach in software design helps to activate as per school requirements. Vidyalaya is highly integrated software with OMR, Biometric, SMS and Email Alerts, Student Parent Portal, e-Exam and Mobile app.