Equality vs Discrimination: Irony in a Girl's life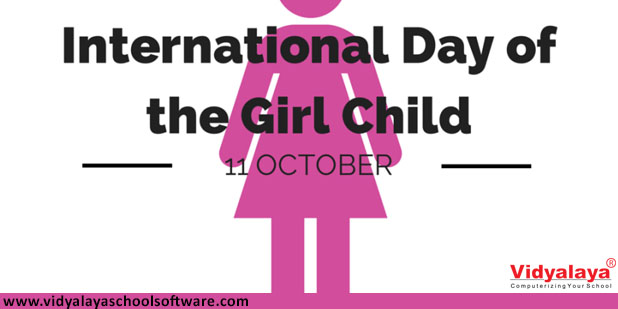 International Girl's Day is round the corner and this is the right time to talk about God's finest creation. Females are the most special out of all the species present on earth. They have their own set of complexities and are dealing with the world in spite of all the odds. Even after being created as equals, they are continuously pleading and fighting to live an equal life, unlike men.
What is it like to be a girl?
Well, this is a question with infinite answers. Definitely, there is more to being a woman than mensuration and Mars. She is made up of different things like a man. Every morning a woman wakes up to explore her body. The curves, skin, hair and everything, after all as she walks out of her home, everybody is going to have their eyes on her. So, she has the right to look at herself and make sure that she looks fine and appropriate. Now once, she is off to work between the male dominated societies she might come across men who would like to push her during travel during rush hours. There might be men who would misinterpret her hard work with the loose character. These circumstances often lead to the making of a hard nosed girl who is tough to the society, and all set to give people answers on their face. No matter what the world says, or what men do every women is marvelous in her own self, and deserve to do anything or everything her mind or heart says.
Current scenario
Over the years, women have been able to make notable progress by reducing the gender gaps. In spite of so much going on for the development of women still, there has been an increased practice of women trafficking, sexual harassment and rapes around the world. They have been consistently climbing the ladder of success, but are simultaneously exploited in violence cases. While they have achieved so much today, there is still a long road to travel. Undoubtedly women have left their homes, and are out in the society to work to earn a living, but still, they are compelled to deal with harsh, cruel and exploitative people who are looking forward to ways to destroy them.
Gender Equality
The world has considerably achieved progress towards achieving gender equality and empowerment of women under Millennium development goals. In spite of this equality, they are found to be suffering from discrimination and violence in almost every part of the world. If we specifically talk about gender equality, it is not just a fundamental human right, but also a necessity for a peaceful and prosperous world. Hence, it is important for everyone to understand that, with equal presence and participation of women in the field of education, health, work it is going to bring balance to the political and economic world benefiting the society as a whole.
Education
It is one of the most important aspects of empowerment of women. This is one aspect which clearly highlights the discrimination women has been suffering from. Amongst individuals not going to schools, there are twice of female in comparison to male. For females to have a happier and healthier life, it is important that they are granted the gift of education. This is not all, an educated woman benefits not only herself but her family and society as a whole. The social organizations and government based around the world are taking concrete steps for offering higher education to women and are spending the considerably higher amount in comparison to what is spent on rendering education to men.
Save the Girl Child
Today, India, despite being on the forefront to do everything for girls is still backward as far as equality and treatment of women are concerned. "Save the girl child" is a campaign to protect all girls, from unborn fetuses to the young, giving them an opportunity to survive in the world and make something of themselves. In this country, the female gender is seen as an incarnation of Goddess Laxmi. It is, therefore a great shame that you abuse the very female that you worship every day.
Awareness is being created on how girls should be brought up and treated in our society. Movies like Pink show where the fairer gender is wrongfully discriminated just because they are females. A very motivating movie for all fathers to watch is Akira, where a disabled father has given his daughter the tools to survive in this big discriminating world.
With so much going around, it is expected that women are going to have a much brighter future and shall be able to live a life, which they have always desired for. We hope the upcoming international girl's day, shall bring in more equality prosperity, and happiness for a women unlike what the previous years have been.
Let us wake up to the reality that every girl is a human being and should be treated with the utmost respect We would not want our mothers, wives and sisters treated in such a manner then why do we treat other's mothers, wives, and sisters, so shamefully? Our society does not treat men like that, then why treat the women in such a degrading manner?
This International Girl Child Day Vidyalaya raises voice against the gender discrimination happening in our society and will work towards the goal to give equal respect to girls on all platforms. We have DUSSHERA on 11th October 2016 along with international girl child day. So we appeal all section of society to burn the gender discrimination evil inside us against feminism and stand together, to fight for the good cause.