Vidyalaya version Released Let's Find Out what's new?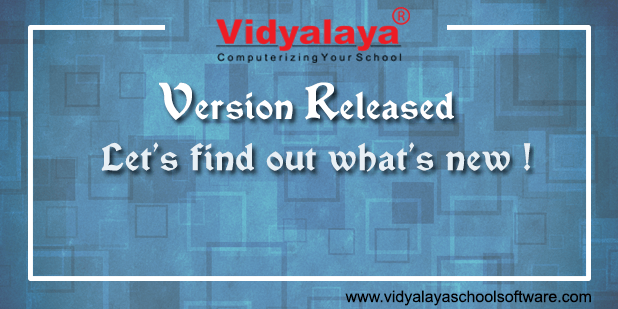 "Changes call for innovation, & innovation leads to progress"
BY- L.I Keqiang
What a proud and enthusiastic week! We, as the changes in the format of CBSE courses, brings CBSE school assessment module upgradations on client's demand. The version upgradations to the modules of Loan, Income Tax, Placement and CBSE Report are now out by Vidyalaya for the betterment of the schools.
Directly let us see what Vidyalaya School Management Software has brought to us.
CBSE Report
From the day CBSE announced its plans of the Uniform System of Assessment, we had a flood of inquiries about how we are taking it further in our software so our dedicated development team thought to upgrade this report in its simplest way for the clients who inquired. India has an inclusion for more than 10,000 CBSE schools, out of which our clients adopted the software which includes scholastic areas-sub name, period test, notebook, subject enrichment, annual examination, marks obtained, & Grade Plus Co-Scholastic Evaluation.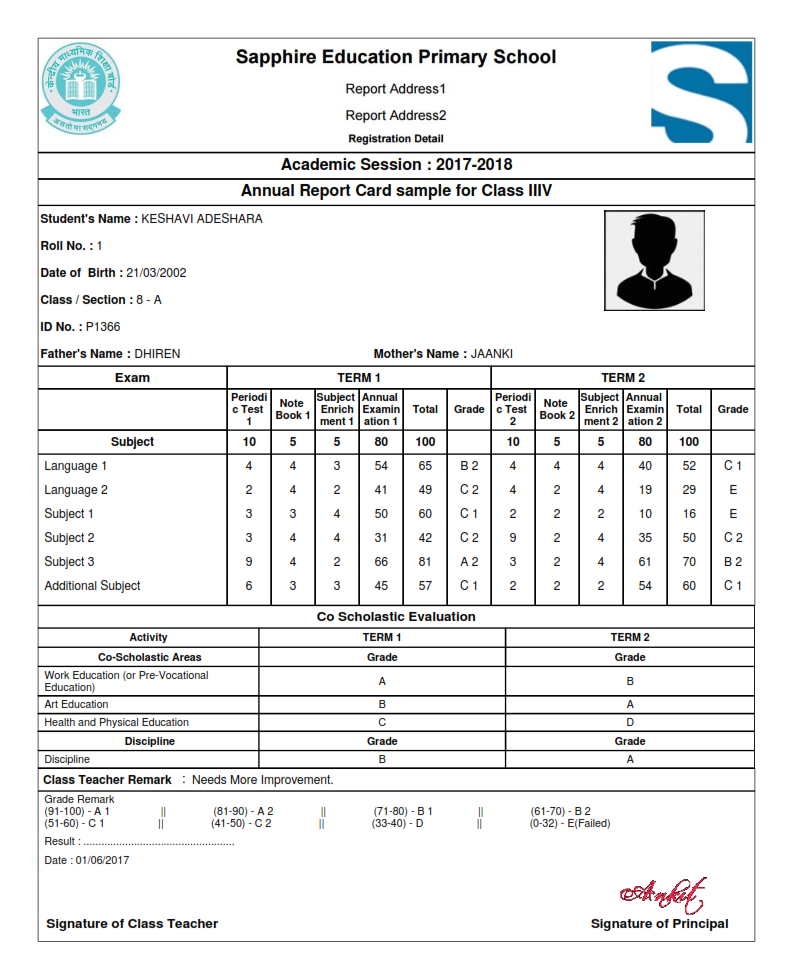 Placement
Placement is being done but what about the process and the upgradations with this module?
We added a state-of-the-art to this module for ease of work. Firstly going with the flow we decide the placement company and the profile for the placement. Then deciding along with the criteria, what best suits the candidate. After then the selection process starts with the whole package and the report generation part after the selection.
Benefits to it are direct to the customer who is using this module wisely and regularly.
This is easy to understand and use in a single module.
Report generation would become easy.
selection process is way too a tedious task and with this upgradations, this process is relieved from the complexity.
Loan
In Vidyalaya School Management Software Version, upgradations are being updated to the Loan type- as No Interest, flat rate, or Diminishing. Also, this is beneficial to all the employees as the loan is being integrated to the payroll module so ease of access and report generation would be there. Report generation would include employee ID, transport/bus route, interest rate, Payroll elements as salary in advance and loan, loan EMI's, which school is the employee from? payment mode and much more. Moreover, this also gives up the benefits for monthly paid and skip EMI's, where an employee can pay their installment at per their convenience.
Income tax
Income tax module benefits include Income tax challan, Employee challan list, Form 16 which encloses challan entry with details, employee details, assessment year details, Auto calculation for income tax, etc. The main benefits of using the income tax module are that its reports are being integrated with necessary employee details so again version gave a better aid to its mark.
For the latest updates stay connected to Vidyalaya School Management Software.