How A Fee Management Software Helps School Moves Towards Growth?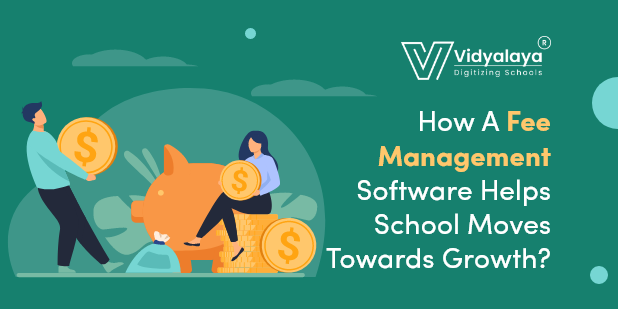 Running a school is not at all an easy task. It really requires very strong administrative skills to manage a huge number of students and staff of different departments altogether. This is why schools tend to have an independent team of professionals, whose task is to make things go in a flow without any kind of occurrence of disturbance in the process.
These things have led to the idea of having a proper Fee management system to complement the school's running and management tasks. For an instance, it gives rise to the development of school fee management software from the experts working in this field for years and are skilled enough to build software as efficient as it was maintained manually.
The school management solution is always proved an excellent choice, which helps to handle all the required processes and saves time and resources. Even the folks are very happy to experience the solution that creates a balance in their study and academic performance ready for their kids. The gap in communication is also vanished and makes things happen as they tend to, and provides the solutions like never before. This is one of the greatest achievements in the educational sector.
The advancement and the automation used in school management technology is a dream solution for every school management software solution. This technology is a key to success and allows educational institutes to reach the heights of excellence. It also provides a prominent aspect of long-lasting growth to the school management. This software can serve the purpose of many people in different ways. It is beneficial for the parents, students, teachers, non-teaching staff as well as the school management officers and trustees. This is something that every school and educational institute wants to have and manage all the important activities easily and error-free.
The best feature of this type of school management software is that they tend to come with an inherent advantage of saving resource and time for both parties. This software is managing the activity error-free. They have a system to calculate and generate the correct fee structure for all the students studying in different classes.
It takes care of notifying the parents if the fee is unpaid, and gives them the receipt that they can access any time after paying the fees. It gives reminders about any outstanding fees if any remaining. Parents can pay the fee from their place at any time and will get notified as the fee is deposited.
As soon as the school and educational system start utilizing this dedicated software system for fee management for school record keeping and student registration. This software makes all the processes fall in the smooth line and avoid delaying the fees and gives a proper flow to all the management activities, providing dedicated and unique solutions.