School Management Software Helps to Manage Resources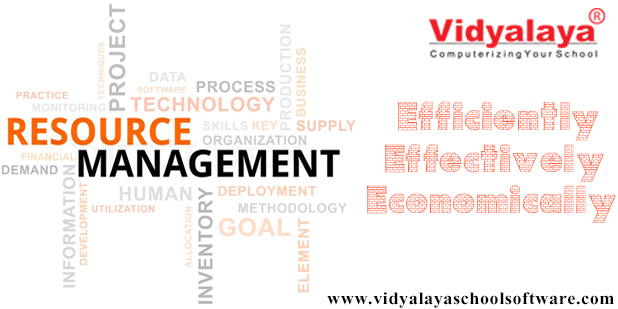 With the start of 21st century an era of the virtual world, a concept of managing activities of the organization with the help of software was born, after that, almost every sector started using ERP software, from business firm to educational institutes everyone were handling and managing stuff on software virtually.
School Management software are some of the ERP solutions which evolve much with time, earlier they were only used to maintain student attendance, after that School Erp evolved to maintain data related to exam and fees, and now campuses acquire school management software to maintain the resources of schools such as Stock Inventory, Transport, Library etc.
Resources managed by Campus management software are given below:
Stock Inventory
Inventory of school include asset of the school including things in campus infrastructure like students bench to marker, blackboard each and very school inventory whose record and maintenance can be achieved with the help of school management software. With the help of Campus ERP solution school's Inventory can have managing details of the stationary and which stuff is allowed to whom. Managing Stock inventory on school software fills the huge void in managing and running educational institutes effectively and efficiently.
Library
When it comes to the library where thousands of books are issued and borrowed by hundred of students it really knocks the librarian across the room, as he is not only responsible for issuing the books, he is also responsible for the maintenance of the books. Library management software helps librarian to manage the library by rectifying the human error as every record is managed in the software, with the help of barcode generator, each and every book can be label so tracking the status of books will be a lot easier. School ERP also helps to take attendance of the student coming in the library for record purpose.
Hostel
Maintaining hostel of any school or college is like maintaining the home. It is a sector whose account and activities are managed separately relative to other sectors of colleges or schools, previous records of hostel were used to maintain on register but now with the help of Hostel management software, campuses can manage hostel activities even more precisely like assigning room, have a track record of the persons visiting the hostel or students going out of hostel by assigning gate pass, maintaining hostel deposit fees and asset management of hostel e.g. bed, study table etc. Having all records of hostel virtually makes the management simple and easy to perform.
Transportation
Transport is one of the resources of the school whose maintenance record should be schedule precisely without any delay, as this resource is responsible for bringing students to schools from their home and vice versa. So with the help of Transport management software, this module can be maintained very effectively, for instance, consider fuel log maintenance, documents of transport, assigning the route to each transport in such a way that cover all the areas from where students come to campus. Moreover integrating it with Vehicle Tracking System helps institute to track their transport live.
Canteen
Health is Wealth, this implies and fits perfectly when it comes to resources like the canteen of schools or colleges. Canteen of any campus is a place which should be hygienic and clean, with the help of Canteen management software this resource can become more efficient and can manage the activities such as food log, food stock management and other things too.
School Management software helps institutes not only with the academics but also to maintain the resources institute sufficiently.