Vidyalaya Gets Recognized at GoodFirms as One of the Best School Management Software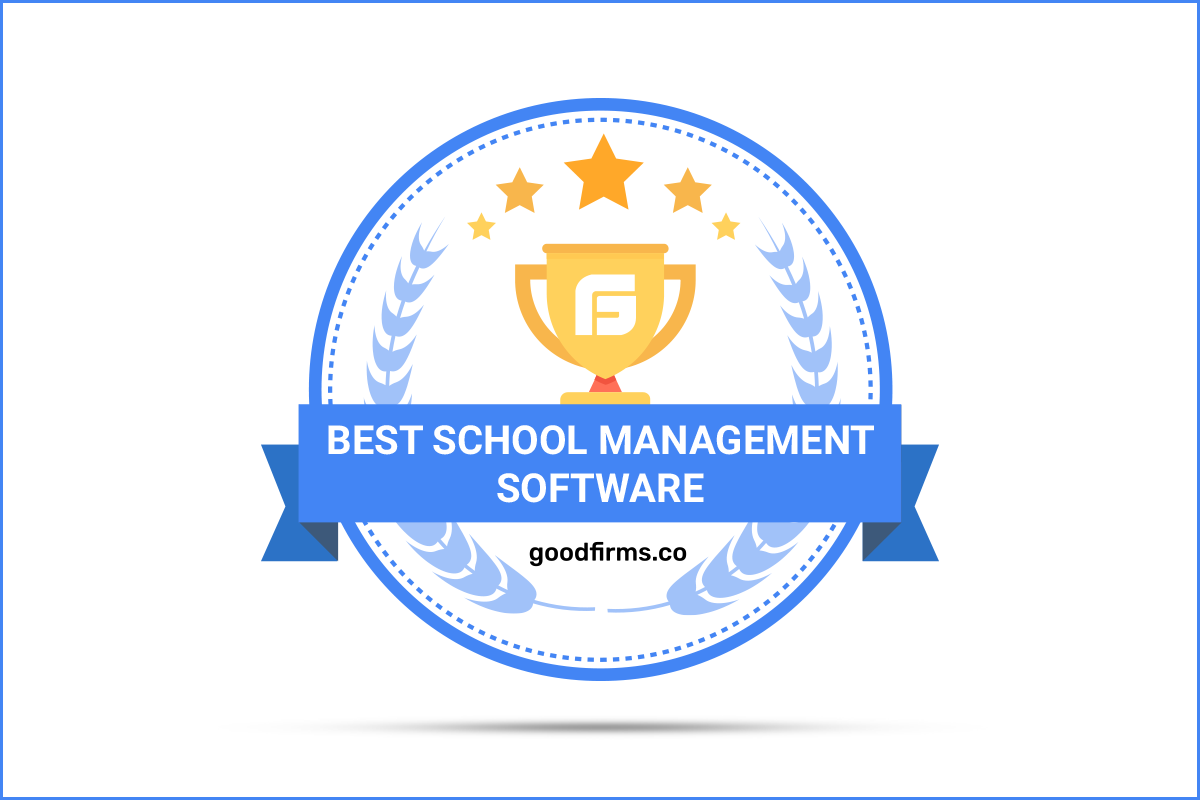 Offering a complete, fully customized School Management System ideal for schools, colleges, universities, training centers, and educational Institutes endows Vidyalaya as one of the best school management software at GoodFirms.
About the Company
Sapphire Software Solutions is an award-winning and one-stop software solution provider and IT consulting firm. The organization has deep client relationships spanning 17+ years with diversified 1470+ satisfied clients ranging from start-ups to large scale corporations. The professionals serve globally with a comprehensive sales and marketing network by giving flexible offshore software development services from the state-of-the-art development center.
The organization consists of professionally-managed web designers, web developers, mobile app developers, network engineers, and QA testers with an average of 4+ years of experience. The number of satisfied customers and partner networks inspire the company to run and operate towards its vision and expand together. Moreover, the high client retention ratio and long-term business engagements give strength to the company's expert group.
Apart from this, Sapphire is a leader in the education field for the last 17 years with its imperative "School Management ERP System." The organization is successful in making 1300+ clients satisfied and 72% business growth with clients' referrals.
About Vidyalaya – the best school management software
Vidyalaya customizes clients' school ERP for schools, training centers, colleges, academies, and other educational institutes by assisting them in managing all administrative and academic assignments in a single integrated system.
Moreover, Vidyalaya furnishes access to appropriate information and functions to all school community members, including school management administrators, teaching & non-teaching staff, students, and parents. It carries a user-friendly interface, advanced technology to integrate with the school process.
What Makes Vidyalaya Unique from Others?
Sapphire's team provides a School Management System for modern schools using cutting-edge technology to offer them comprehensive, easy to use web-based school management systems. This software helps school owners to bring the brand to life. From idea to shining reality, the team provides everything that the school needs. The key benefit is school owners can save money, save lots of time & make the best of resources.
The company has equipped more than 1300 schools with the Vidyalaya software. Anyone with limited knowledge of computers can start using Vidyalaya within a short period of their first login. The team builds clients' brand online custom solutions at a fraction of the cost. School owners' specific requirements can easily be integrated with Vidyalaya in a highly cost-effective way. One can easily incorporate Vidyalaya's software quickly and seamlessly to leverage end-to-end process optimization easily.
Vidyalaya provides a complete suite of student management software. It is a powerful online school management software that can provide many strategic advantages to schools.
It offers multiple campus administration through available software with less expense.
It provides complete automation of all processes with the best utilization of resources.
Using Vidyalaya software, the school can communicate effectively with teachers, parents, management, and students.
It comes with an integrated solution to manage academic, administrative, and business processes.
The software provides instant access to the data required for decision making.
Vidyalaya student information software offers schools at any time, anywhere, and ensures the educational process's smooth functioning. It efficiently manages clients' day to day administrative activities like managing grades, student presence, exam & result, employee & payroll, fees & account, certificates, front office, transportation, hostel, library, canteen, and a few more.
Furthermore, Vidyalaya offers clients an integrated solution like integrated SMS, Mobile App, Biometric, Online Payment Gateway, Barcode, and a few more, satisfying a need for complete school ERP for hassle-free school management. Thus, managing all of the school's administrative tasks with a single line integrated system endows Saphhire's Vidyalaya software as one of the best school management software at GoodFirms.
The reviews obtained at GoodFirms are evidence of the quality services offered by Vidyalaya software.
About GoodFirms
Washington, D.C. based GoodFirms, is an innovative B2B Research and Reviews Company that extensively combs the market to find the top software products delivering unparalleled services to its clients. GoodFirms' extensive research process ranks the companies, boosts their online reputation and helps service seekers pick the right technology partner that meets their business needs.
About the Author
Anna Stark is a staff writer with GoodFirms – a Washington D.C. based B2B Research Company that bridges the gap between service seekers and service providers. Anna's current role includes gauging companies' performances and their key attributes and putting them into words. She firmly believes in the magic of words. She is always looking for new strategies and ideas that companies have gladly embraced and exclusively shines a light on those to make their identities shine brighter on GoodFirms and the World Wide Web.