Vehicle Tracking System Now Integrated With Vidyalaya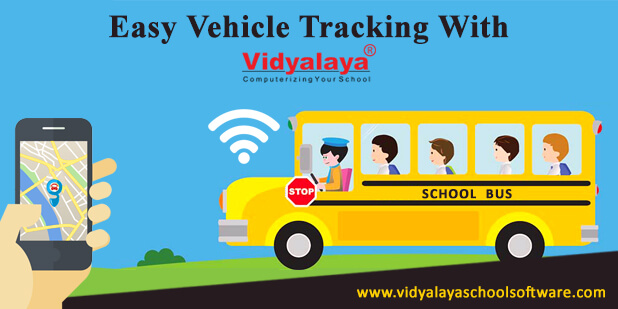 School Transportation has a very big role in the child secure transition from school to home & vice versa.
And with increasing cases of children trafficking & missing children, the school's responsibility has also increased in improving child's security. Parents also stay worried whole day long if the child has arrived properly & the concern prolongs till the child returns safely in the evening.
Considering all such issues & worries, Vidyalaya has introduced Vehicle Tracking System already successfully implemented in many schools as well. By execution of Vidyalaya Vehicle Tracking System in your campus, the school can provide real-time updates to parents & school authorities about the school vehicle's location.
Features of Vidyalaya Vehicle Tracking System
Personalized Dashboard
Live Tracking
Trip Playback
Alerts via SMS / Notification
Easy Import / Export
Useful reports
Pickup/ drop trips
Speeding Report
Travel Report
Driver Performance
Trip Attendance
Non- Professional Usage
Benefits of investing in Vehicle Tracking System
Increased Child Safety
Parental Monitoring
Bus Maintenance Examining
Cut off extra fuel costs
Track driver's behaviour
Track Speeding and Unsafe Driving Practices
Improve Ecological Accountability
Improved Scheduling for Schools
Peace of mind
So easily take control of your complete fleet with Vidyalaya Vehicle Tracking System.
For more details & demonstration call Vidyalaya Sales Department today… (9726748800/ 9426476084)