Decoding the need of Online College Management Software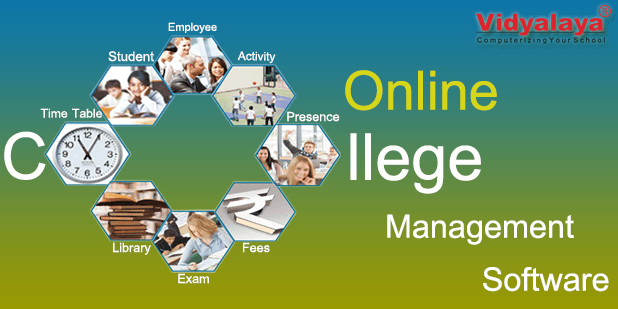 Decoding the need of Online College Management Software
Online College Management System helps Colleges and big campuses to achieve competence and efficiency in their administrative works.
The topography of education and the role and responsibilities of a College and schools in society is changing. From being a basic and simple infrastructural complex where academic skills and knowledge were transformed to the current scenario where the College has developed into a complex institution, there is a paradigm shift in the role and responsibilities of a College and also other educational institutes. Apart from the basic knowledge they also need to enhance the core skill of imparting education, Colleges have to undertake numerous activities, span across locations, teach various life skills, connect students, third party vendors, administrators, teachers and other academic staff.
Pursue the Solution
Most of the colleges and schools are still untouched with this technology, especially in rural areas. However, an outstanding feature of our country today is that today we live in a hyper-connected world, a century driven by technology. Presently, many leading Colleges globally have sought an online College management system as a solution that controls and monitor daily activities of management as well as meets the needs of every department. Modules such as multiple campus management, student database management, student attendance, certificates, online admissions, resource management, accounting and even human resources to manage a database of all employees from peon to director can easily be managed and accessed by an online system.
Administrators
An online College management software enables the administrators to effectively and efficiently manage their institute, their daily tasks and allocating resources where most needed, and ensuring a smooth and swift response in all situations – be it an urgent look at, a quick study of the College facilities, student's track record or a information about admissions. In an era, where resources and time are under pressure to deliver work constantly, the usability and functional efficiency associated with cloud-based software systems help Colleges, schools, and other education centers to manage the students as well as their stakeholders and administrative activities at the click of a button, from any location anytime.
Teachers
A College ERP with many features, easy to use and highly configurable and customizable with Colleges requirements allows teachers to have more time to dedicate to their student's academics, instead of continually filling and making reports and other paperwork.
Students and Parents
College management software is not only designed for school administrative tasks, mobile application of college management software helps stakeholders of college to get most of the activity done virtually it means students to benefited from using an online college management system with the help of student-parent portal where they can communicate with their professors, access information on assignment and projects, submit them or get their doubts resolved by their teacher.
Moreover, in the past few years, it has been widely proven and trusted to build bridge communication between college, parents, and student and that using online tools for data management enhances a College's operational, administration and academic performance. It not only helps College administrators streamline and simplify tasks, it also help educational institutes achieve the goal of becoming a paperless organization which is worth achieving.