Union Budget 2017 for Educational Rejig: Dejection OR Satisfaction ?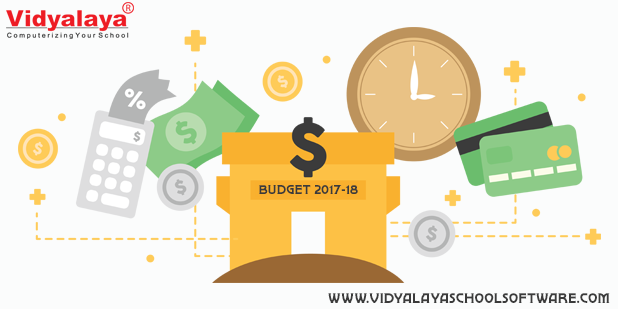 Modi Sarkar presented their 3rd Budget for 2017-18 and what's so special about this, people waited for this budget like children wait for Santa Claus during Christmas and this mostly because of the bitter phase of demonization people tolerated, by supporting in government's bold move and now it's time to see what benefaction a layman and country got after demonetization venture especially educational sectors who brace them self completely with the move of PM Modi. So did this budget bought Dejection OR Satisfaction? Let's find out.
Union Budget 2017 initiate several revolutionary steps to boost the quality of education, to inshore the country and employment to youth in the educational sector. Finance minister Arun Jaitley recite Swami Vivekanand to show government's commitment "The education which does not help the common mass of people to equip themselves for the struggle for life…is it worth the name?. According to me, the budget was great in almost every aspect, here are the top 6 announcements for educational sectors from Budget 2017-18.
Education expenditure increases 9.9% to Rs 79,685.95 crore, in which Rs 46,356.25 is for the school sector and rest is for Higher Education sectors, more outlay more results.
A system of evaluating annual learning outcomes in our schools. Prominence will be given on science education and pliability in the curriculum to promote and attract creativity through local innovative content.
A National Testing Agency will be established as a self-governing premier testing setup to comportment all entrance examinations for higher education institutions. This would ease the burden of CBSE, AICTE, and other premier institutions from these administrative task & responsibilities so that they can focus more on enhancing the quality of education.
With information technology, the government will initiate SWAYAM platform with at more than 350 online courses. This will enable students to attend the courses taught by the faculty virtually; take tests and earn academic grades. Access to SWAYAM would be expanded by linkage with DTH networks and channels dedicated to education.
The government plans to improve the UGC. Good quality institutions would be able to have greater administrative and academic sovereignty. Colleges will be identified and detected based on accreditation and ranking and given autonomous status.
Skill Acquisition and Knowledge Awareness for Livelihood Promotion program (SANKALP) will be launch by the government at a cost of Rs. 4,000 crore. providing market relevant training to 3.5 crore youth will be a core objective of SANKALP.
Read more: Digitalize Your school with this 7 steps.
On the bigger picture, the whole school education budget went up by 6 percent. The government is focusing more on skill rather than usual theoretical part and taking bigger steps, making educational system more digitalized, with the aim of making School and other educational institutes digitalized.