Perks of Designing ID Cards with the Student Management System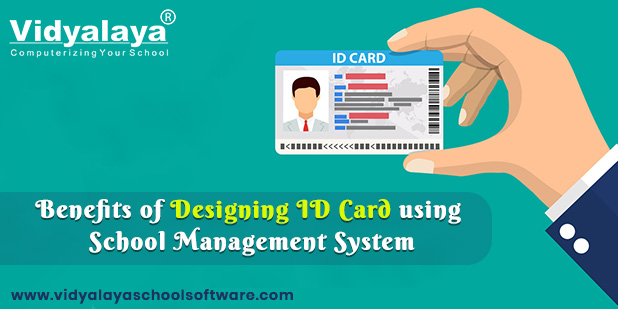 Having an ID card may sound old school in this digital era where everyone is in the race to go online and hold everything in the cloud. With the emerging advantages of digitalization, the question that arises for many educational institutions is, there is a need for ID cards???.
Recently there has been a much greater awareness seen in the country regarding school security and the safety of students. Using an ID card system is not only a cost-effective solution to manage student database but also ensures the security and safeguard of students.
With the student management system, it has become easy to do the task for institutions and many schools are accepting it warm-heartedly. It is best if a student's ID card is prepared in school premises using school resources.
There are numerous benefits of having an in-house production and issuance of ID cards using the school management system. Below we will explore the detailed benefits of not just creating ID cards in-house, but also why using the school management system is the best way to do so.
Perks of Creating IDs with the Student Management System
No data loss is ensured
It's always better to be safe rather than being sorry and especially when it comes to student's vital information to generate student ID card. Every institute wants an ID to be valid as well as reliable and creating them with in-house student management system is the best way to authenticate the student ID card which cannot be duplicated, which is a possible chance while dealing with outside vendors.
Faster and efficient
Time is Money. In this scenario, institutes don't have to rely on external vendors to create IDs. The time gap that generates while raising a work request to get it delivered is reduced and work is done without any errors. Using student management system to produce the ID card is a much faster and efficient way to create IDs and make them available to students in small instances of time.
Easy to create again if lost or updating
What if any student loses their card or wants to get their information updated such as address change or point of contact change?

It's just a few minute tasks if cards are prepared with the student management system. All you have to do is just go to your system, search the student id, update the information and print the ID again.

No extra charges
Schools and other educational institutions run on a specific budget and on top of that creating IDs with the help of external vendors can create financial load on institutes. Using the in-house student management system to generate and issue these ID cards is much more cost-effective in the long run.