The 5 S of Sports Uplifting on Commonwealth Day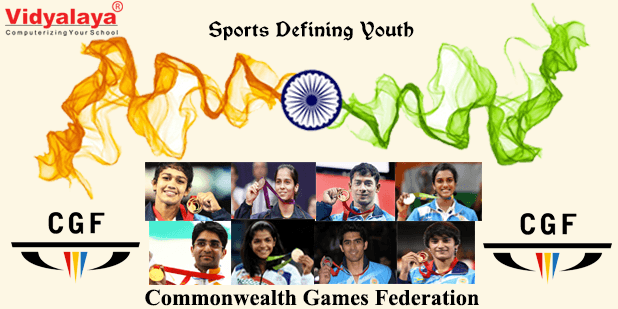 Stamina, Speed, Strength, Skill and Spirit.
Sports do not define character it reveals it. Sports is A Growth, A Dignity, A Phase, An Era & An Inspiration. Today at a day of A peace- building CommonWealth Day we a youth needs to be inspired about what a sporting spirit is and as well said: "If it doesn't challenge you, it won't change you." True right mainly today we will see what sports brought to INDIA.
As you all know the important day which is originally the CommonWealth games also known as the British Empire Games. It is marked by a multi-faith service in Westminster Abbey, normally attended by Queen Elizabeth II as Head of the Commonwealth along with the Commonwealth Secretary-General and Commonwealth High Commissioners in London. It's an international multi-sport event involving athletes from the commonwealth of Nations. The event was First held in 1930 that a huge difference date till today I guess.
Usually, many of the countries do participate in this sport, but we all know names do speak well for all Indians in this huge game. Indians in this people still thinks that education is more important & is a priority. Youngsters these days like being sporty, they feel like enjoying what they are doing & it's pretty true. Youth nowadays are more pressurized for good education, but does this gives them Happiness? Does education give them Growth?
My answer is "No" of course education is necessary likewise sport is also a part of being leading a healthy life. Moreover, Educational institutes are now also focusing on the part of sports in their institution. This is because they are the one who is going to lead the youths of our country & my best wishes to them who think of curricular activities in schools & colleges.
Remember the movie "Dangal" you all might have seen it a hundred of times but it more inspired us and making our Country Proud. In the movie the girls represented India but did you notice their spirit when they were in competition against other girls. They fought themselves to a limit where no one reached without having a spirit.
You might have heard Michael Phelps saying that "You can't put a limit on anything. The more you dream, the Farther you get."
This quote definitely worked for winners who had a spirit of winning while commonwealth games 2014.
As per our population of 1.34 billion, sports persons are very few among these. I think it's high time for us to engage ourselves in sports so that the next generation could remember this day as well. There are some statistics you would be interested to see about INDIA.
9.09% growth since 2015 in sports and games held worldwide. It's a great statistics for India. Still, the growth era is pursuing & very thanks for the inspiration to those who just bowled it right to the good & become the inspiration for others. Let's remember the winners for all the time who gave their best contribution to Indian sports and a name. Winners always are winners like Sanjita Khumukchan, Abhinav Bindra, Sukhen Dey, Vinesh Phogat, Babita Kumari, Sakshi Malik, Vijender Singh, Saina Nehwal and much more.
Development is necessary but does it has some limits. Not at all acceptable, that's why today's day is celebrated to inspire one who is well educated but does not fit for improvising oneself & leaving their comfort line. Believe me, India is in a growth state too, while considering Sports and will make more Growth in coming years. Yes, The 5 S of Sports defined it true for stamina, speed, skill, strength & Spirit.
To which Spirit is the most important as without spirit in life we all go to the stage of Boredom. Plus it's never too late for someone who accepts their weakness & grows oneself with a defined character. I am sure Sports will help too for this. So the Youth – Message for today is just growing you not in education but in sports too with some spirit so you can make our country proud & also yourself.