Keep Calm and Pay Online With Online Payment Gateway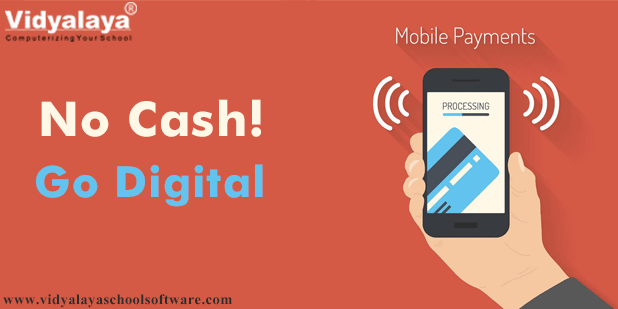 Before and after Independence we Indian's as world's largest democracy witnessed many revolutions from economic to religion, some were in favor some not but the revolution started by our Honorable PM Narendra Modi on 8th November 2016 against Black money was majorly supported by the majority of people especially lower and middle-class people, who accepted the pain of standing in the queue for hours, which shows support to government, for their surgical strike on Black money & corrupt people.
But Demonetization also triggered one more revolution in INDIA, that will push India towards a cashless society, according to statistics relative to other countries where cashless transactions are more than 80% while in India it is only 6% , rest is done through liquid cash, which is hard to track down.
Educational Institutes are affected most from this especially schools, whose fees, and other financial transactions are mainly done in cash or through a bank, and a crowd in banks is more than local trains. So what options we have in order to run all financial activities smoothly.
Last week Human Resources Ministry released guidelines to implement and install a swipe card facility in each and every educational institute, to facilitate parents to pay fees through plastic cards, [ Debit, credit card]. And school management software providers are also assisting their best to integrate this plugin with their software so that institutes can maintain money flow easily, track and record in their School ERP solutions.
Vidyalaya School Management software, support this Demonetization, & helps schools and other educational institutes to implement digitization and provide infrastructure to them to take payments online through ONLINE PAYMENT GATEWAY Integration. Having an online payment gateway integration with their Campus Management Software helps institutes and parents, to collect and make payment online respectively. 3 Key functions should be in FEE MODULE
Online school fee payment integration is very beneficial for institutes as it eliminates the time barrier. Integrating it with online Fee Management Software will ease up work of the school to collect fees on time. In closure, online payment gateway Integration must be in your institute management software.
Team Vidyalaya supports and aim to make India and educational institutes to became a cashless society.