What is the need for a Library Management System in School?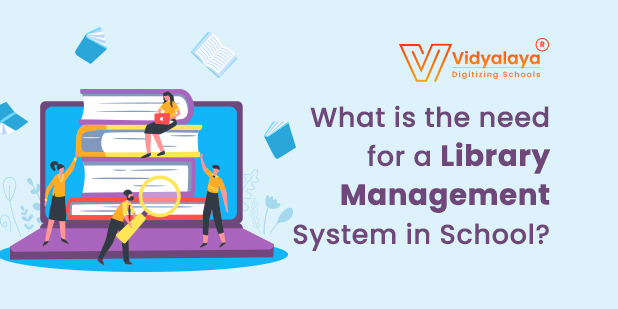 Libraries play an important part in the education business. It is regarded as the brain of any educational institution, whether small or large, whether schools, colleges, or universities. With the rise in educational standards, educational institutions realize the value of libraries. With the advancement of digital technology, it is becoming increasingly necessary to maintain the catalog of educational information with a scalable and dependable Library Management System that will serve its overall needs.
Simple to use College library management solutions are now available for the stress-free operation of any size campus library. A reliable web-based School management system offers a comprehensive solution for students, librarians, and faculty members.
The Library Management Software is used to track data on books distributed to students and books available in the library. It enables librarians to locate any specific book at any moment in the library. It may readily adapt the ERP for library management systems to meet the needs of specific users. Its simple interface and fast reporting make life easier for school library personnel and students. It is also convenient for K-12 and higher education students.
Higher education requires greater prudence and more intelligent software to manage the library since kids are not careful with books. The finest school management system makes this easier for employees by keeping detailed records of every log, payment details, book data, and student information.
As a result, the finest school library management software provides all of the functions for library personnel to make their jobs easier. University library administration software is a web-based system that enables higher education institutions to provide materials and resources to students, professors, and staff.
For ease of organization, such a method divides the volumes by biographer's name, manuscript group, publisher, and other factors.
The Librarian may keep track of various records using a barcode, such as:
The Issue Date
The Return Date
Book catalogs of various genres
The number of books published
The number of books accessible
Collecting and calculating fines on individual books
Barcodes ensure that the process is quick and faultless and that the books are classified according to their category. The Librarian can use technologies such as SMS and Email to send messages and emails to inform about book issues, book returns, lists of books available in the library, holidays, events, fines, and so on. A framework like this also allows the Librarian to collect all of the essential data shown in reports like excel, word files, and PDF.
Librarians can use a this System to issue books quickly, keep track of all the volumes, and so on.
In today's article, we'll go through the top seven reasons why your institute needs a library management system.
Increase efficiency :
A librarian's job may be time-consuming for keeping daily reports on the total quantity of books issued, reissued, unreturned, and available. By enabling all activities to be performed with a single click, library management systems enhance the efficiency of a library's entire life cycle, making the Librarian's work simpler.
Maintain data:
Every educational institution relies on data, and library books are a vital resource. Data misplacement, data entry mistakes, and other risks are common in manual data management. To be readily available, it must correctly describe all library data.
Using a School management system, they may store the whole catalog and information on books issued, reissued, and unreturned in a single system and access it with a few easy clicks whenever they need it. They decrease the risk of data loss while also guaranteeing security.
Increase productivity:
Having such management systems in libraries may help to simplify the whole operation. The system can handle the bulk of the tasks, saving the team a considerable amount of time, with book records accessible with a single click, a dashboard for real-time analysis, and a direct link with students. They will be able to concentrate on more critical responsibilities as a consequence.
Saving time:
Organizing library events may be time-consuming. The number of students using the library rises during test season, which may force students to wait even longer than usual. Using a School management system at this time may be very helpful.
The library staff can quickly deliver books to students while also using their previous experience to distribute the books effectively. Students may also go through the catalog to see whether the book they want is presently available. All of this may save a lot of time for both students and the institution's library staff.
Economical:
For technical investments, educational institutions have a fixed budget. As a consequence, some organizations may see such systems as a significant financial investment. In reality, though, it is a highly cost-effective option.
Managing a library requires people who cannot ensure smooth operation, while these solutions are a one-time investment. They are less expensive to operate, need less maintenance, and are more efficient and effective. Customers may choose from a variety of options on the market to get the perfect solution for them.
Resource management:
It can be difficult for librarians to manage the demand and supply of books properly. They may quickly verify data, examine the history, and issue books with the assistance of a library management software. It makes book resource management more efficient.
They may make the cycle of book issuance and return swift and smart with the possibility of SMS alerts and notifications, which would otherwise be hampered.
Effective late fee collection:
It is difficult for the Librarian to collect late fees from students who forget the due dates for returning books. Consequently, the Librarian will authenticate a student's book record and provide payments the next time they come to pay their fees.
Students may get automatic SMS alerts and messages regarding books issued, late library fines, due dates, and other topics via this library administration system. By logging onto their accounts, students may also check the status of their books and the catalog.
Many institutes believe they do not need a Library Management System to administer their library until they learn about the advantages of having one. As the educational space evolves, having a library management Software may significantly improve the library space.