How Can Student Tracking System Improve Student Performance?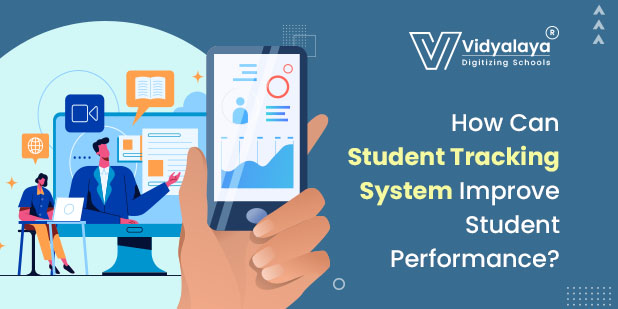 "Education is the most powerful weapon which you can use to change the world", quotes by Nelson Mandela express the importance of education. And, school is the sole place where students spend most of their time absorbing a quality education.  Quality measurement is crucial in the education industry as it depends upon various aspects. It is important to ensure that educational activities are going in the right direction and aiming at the ultimate aim of education. So, it is necessary to track the progress of students. With the help of advanced technology, we can accomplish this tracking task in a modern and efficient way.
Why student tracking is important?
Student tracking covers its academic, and attendance aspects. Student tracking plays an important role in the entire education life cycle, and it is important for both teachers and students.
Here are some of the reasons that explain the importance of student tracking:
Teachers can analyze the weak areas of students and can work upon those to make them stronger.
Students can estimate whether their efforts taken by them are going in the correct direction or not.
Parents will understand the status of their ward's progress.
School administrators can make effective decisions if needed if students' progress is not up to expectations.
A student tracking Software designed specially to fulfill the tracking needs will accomplish all the above tasks for you.
What is the Student Tracking system?
A student tracking system is an individual or group of software that facilitates online student attendance management, online exam management, assignments cycle, and e-learning. This will help to keep a tab on students' activities such that their progress is measured.
How one can track students' activities and how it is beneficial for students' future points of view?
Technology has answers to all questions! A thoughtfully designed and comprehensive student management software can efficiently track down students' progress. The relationship between students' progress and a tracking system is fruitful when efficient use of the automated system is done. The below points will illustrate how student management software can help educational institutions to use the data to improve student performance:
Student Data Management
The teacher's job is to teach students, help them to clear their doubts, and evaluate them. But without the implementation of an automated system, teachers usually get busy with administrative work that they get less time for academic work. But a student management system can take the responsibility for administrative work so that teachers can solely focus on academics. The system efficiently carries out clerical tasks like various fee management, and student record keeping and simplifies administrative tasks. Teachers can fetch the data if needed in a few clicks. In this way, the student management system helps teachers to utilize the time for more fruitful things rather than doing monotonous tasks.
Online attendance management
Taking attendance for every lecture, every day is so boring task. Keeping the attendance sheet tamper-free, submitting it to a central authority, and keeping the track of records hinders teachers from doing their prime duty of delivering education. A comprehensive student management software that is integrated with an automated attendance monitoring module will better maintain the attendance records. It will not only save the time of the teachers but also facilitate the teachers to generate quick reports based on attendance whenever necessary. Also, the system has the feature of auto-notify that will send auto-notifications to the concerned parents when there is chronic attendance or in case of poor performance. This will keep the parents in the loop so that they can also monitor their ward's behavior.
Online Examination management
The Exam can be equally stressful for teachers as it includes various stretching tasks like exam schedule, exam question paper settings, making the necessary arrangement, keeping the answer sheets safe, evaluating the answer papers, and last the result declaration.  But this is made easy when the educational institute implements a student management system. Online exam management is a core module of a student management system that deals with all standard and customized steps of exam management making the process less stressful. The instant evaluation and report declaration notification is sent to the parents via notification or email.
Feedback and regular evaluation
Examining every student and giving regular updates about each student is a complex task. But parents are concerned about their ward's progress, teachers send evaluation reports after a specific time period. A student management ERP system offers a common platform where teachers can hand over their report cards. Teachers and students can even discuss the weak areas and can bring improvements by concentrating on them. The reporting module attached with the student tracking system can generate instant report cards and other evaluation-based reports.
In every field, efforts are measured to track down the potential and outcome. The same analogy is applied education industry and the student tracking system plays a crucial role in this task. Keeping a tab on students' progress will help the relative entities like parents, teachers, and students themselves to improve the weak areas and apparently the entire performance.